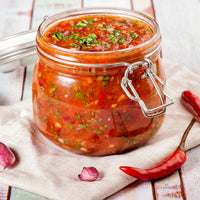 Award Winning
La Familia Salsa Co. is an award winning family owned and operated company. Each of our recipes is handcrafted using only the freshest ingredients. Our family takes pride in preparing each one of our gourmet salsas for your family's enjoyment.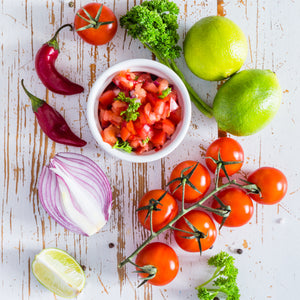 Quality Ingredients
We pride ourselves on using high-quality all natural ingredients. This lets the natural flavors shine and ensures our ingredients retain natural nutrients to keep you and your family healthy.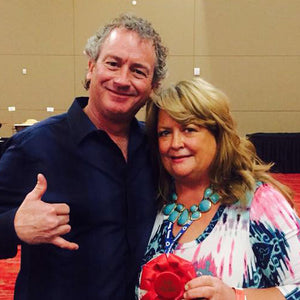 Family Owned
Chris and Ellerie Strunk started La Familia Salsa Co. 12 years ago out of a homegrown kitchen in Corpus Christi, TX. For years they have fine tuned their ability to carefully curate only the very finest salsas.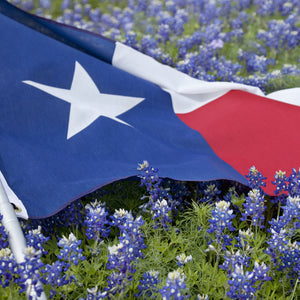 Texas Roots
There's no denying Lone Star pride! We support Texas agriculture and our products are GO TEXAN certified.
I love that they are family owned, from Texas, and use fresh ingredients! So awesome!.

Janel McDonald
Every product they offer is great and I've tried them all!

Tim Brown
Great salsa! Our son's request for Christmas and birthday!

Judy Adkins
Awards
National Fiery Food Show
Scovie Awards - Albuquerque, NM
2015
Roasted Green Scorpion - 1st Place
XXX Hot Salsa & XX Red Scorpion - 3rd Place XXX Hot Salsa

2014
XX Red Scorpion - 1st Place XXX Hot Salsa
Roasted Green Scorpion - 2nd Place XXX Hot Salsa
Roasted Red Salsa - 3rd Place Mild Salsa

2013
Salsa Roja - 2nd Place Mild Salsa
Roasted Green - 3rd Place Tomatillo Salsa
XX Red - 3rd Place Medium Salsa

2012
Roasted Green Salsa - 2nd Place Tomatillo Salsa
_________

Zestfest
Golden Chili Awards - Irving, TX

2016
XX Brainstrain - 2nd Place Extra Hot Salsa

2015
XX Red Scorpion - 2nd Place Extra Hot Salsa
Candied Jalapenos - 3rd place Pickled Other

2014
XX Scorpion - 1st place Extra Hot Salsa
Candied Jalapeños - 3rd Place Pickled Other

2013
Candied Jalapeños - 1st Place Pickled Other

2012
XX Red Salsa - 2nd Place Medium Salsa
_________

Zestfest
Peoples Choice Awards - Irving, TX

2014
Candied Jalapeños - 2nd Place

2012
Roasted Green Salsa - 2nd Place
_________

Chili Pepper Magazine
Chili Pepper Awards - Houston, TX

2015
Smoked Green Pineapple Scorpion - 1st Place
_________

Austin Hot Sauce Contest
Austin TX

2011
XX Red Salsa - 3rd Place Judges Choice
Roasted Green Salsa - 2nd Place Peoples Choice
_________

Rockport Seafair
Rockport TX

2010
XX Red Salsa - 1st Place
Mesquite Roasted Pepper Jelly - 1st Place
_________

Three Rivers Hot Sauce Contest
Three Rivers, TX

2011
Roasted Green Salsa - 1st Place

2010
XX Red Salsa - 1st Place

2009
Roasted Green Salsa - 1st place